Patent Advisory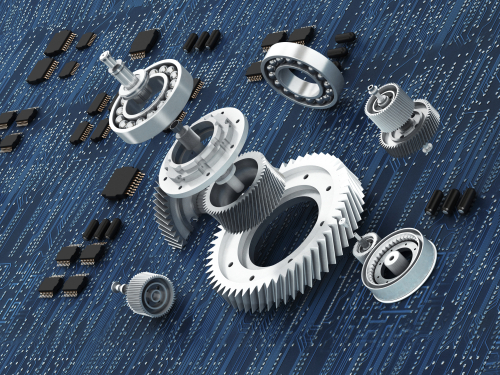 No matter a company's size, a successful patent operation requires a strategic approach to growing, managing and monetizing the patent portfolio. How should a patent portfolio be developed? How can a patent portfolio be leveraged to raise valuations and promote fundraising? Which patents in a portfolio are valuable and should be further developed and which patents should be abandoned? What monetization strategies are available, what considerations underlie such strategies and what are the likely outcomes?
Because we specialize at the intersection of patent law, business and technology, these are the questions that Soryn's clients routinely call upon us to answer.
We build patent portfolios. The ability to build substantial patent portfolios that are not only aligned with the business and strategic goals of an organization, but which evolve with the organization, has traditionally only lied within the largest and most sophisticated technology companies. Why? Because sophisticated patent operations require expert personnel, a robust patent strategy and the financials necessary to execute — characteristics not typically associated with many companies not within the Fortune 500.
As an important initiative of Soryn IP Group, we build the patent portfolios of innovative companies in an array of industries. To date, we have advised regarding the filing of more than 200 patent applications for clients in an array of industries. And in doing so, we not only provide our clients with an elite level of expertise, we also provide them with significantly preferred pricing from nationally recognized patent prosecution counsel. Value, quality and expertise don't typically go hand in hand, especially when it comes to patents, but we're proud to be changing the status quo.
We manage patent portfolios. Once patents begin to issue and a portfolio reaches a critical mass, the real heavy listing must begin. Patents that no longer add strategic value should be abandoned to avoid amassing significant maintenance fee costs. Patents that show promise should be strategically developed through continued prosecution. And certain segments of a portfolio should be strategically monetized, whether through sales, licensing campaigns or other innovative strategies.
Indeed, implementing the right patent strategies is a necessity to not only protect products and minimize expense, but to turn the patent department from a cost center to a profit center. And given the recent regulatory and legal changes in the patent arena, never has there been more of a need for a partner with an expert understanding of the nuanced patent ecosystem. Soryn is proud to be that partner.
We advise on monetization. Given a host of recent legislative and judicial developments, patent monetization has never been more difficult. Only a small subset of patents possess monetization potential, and even then all must be done right from the start, as licensing, sales and litigation all possess very different expense and risk profiles. Through decades of experience in the patent monetization realm, Soryn counsels clients on identifying the most promising assets for monetization, strategically crafting those assets and executing the monetization strategy that most aligns with the business objectives of an organization.
We conduct portfolio audits. Many of Soryn's engagements begin with a patent portfolio audit, an indispensable first step in developing patent portfolio action plans. Through this exercise, we take a deep dive into a patent portfolio in order to unearth its strengths and weaknesses, and understand whether the portfolio achieves alignment with the requisite business objectives. What are the strengths and weaknesses of a portfolio? Are there gaps in the portfolio? Do patent claims suffer from certain esoteric legal problems? Are white spaces and adjacencies being properly captured? These are necessary questions that any technology company, CFO or financial investor with patent specific interests should be asking. And once these questions are answered, actionable steps can be taken to remedy deficiencies, close gaps and chart a course for success.