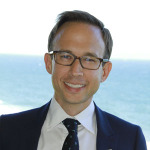 Recognized as one of the Top IP Strategists in the World, Michael is the Founder & Managing Principal of Soryn IP Group. Although formerly a partner in the patent litigation group at Kirkland & Ellis LLP — one of the most respected and feared such groups in the United States — Michael left his lucrative law practice to found a company 100% committed to innovators reliant on strong patent protection.
As a patent litigator, Michael represented and defended the world's most prestigious companies, in nearly every industry, in their patent matters. Whether representing these companies in court, negotiating IP-based business deals, mining patent portfolios for the most valuable patents, or advising on strategic patent issues, Michael's core passion has remained the same — seeing to it that innovation is protected and rewarded.
A testament to his wide-ranging scientific abilities, Michael has been entrusted with the patent matters of the most renowned companies in nearly every technology sector, including computing, wireless communications, pharmaceuticals, biotechnology, medical devices, material sciences, semiconductors, routers, data compression and financial technologies. Michael now leverages these contacts to the benefit of Soryn's clients.
Michael holds an undergraduate degree in Neuroscience from Columbia University and a law degree from the Seton Hall University School of Law. Michael is also regularly asked to speak and publish on the latest patent developments. His most recent articles have appeared in Forbes, TechCrunch, Intellectual Asset Management and IP Watchdog.