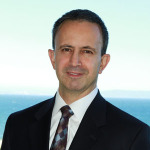 Recognized as one of the Top IP Strategists in the World, Fatih has decades of experience in technology, finance, intellectual property and entrepreneurship. He is a Managing Principal of Soryn IP Group.
Prior to joining Soryn, Fatih played a significant role in the research, development and invention efforts of InterDigital Communications Corp., where he was recognized as the company's most prolific inventor. The inventor on more than 400 U.S. patents and applications, including many foundational patents in the telecommunications industry, his inventions have been licensed by the world's most recognized wireless communications companies. His inventions have been the keystone in a multi billion dollar licensing program.
Because of his unique experience in creating and managing IP in one of the world's most successful licensing companies, and later on as an entrepreneur and founder of multiple tech startups, he understands the asymmetric balance of power in IP matters between large companies and small innovators. He writes about this in his blog and articles, and committed to helping innovators get a level playing field through his work at Soryn.
Fatih also devotes extensive time to the startup community. He is an angel investor and venture partner at the ER Accelerator, and regularly teaches workshops on patents and technology in the New York City startup community and Columbia University. He is also the founder of Patentory, an online platform to search, evaluate and file patent applications.
Fatih holds a Ph.D. in Electrical Engineering from University of Massachusetts, Amherst, and an M.B.A. from the Wharton School. He is also the author of the book "Patents. Simplified. Entrepreneur's Guide to US Patents and Patent Applications".